Our Mission
Our mission at Davis Ford Animal Hospital is to provide high quality veterinary care in a relaxed and friendly setting.  We are experienced, compassionate professionals, who treat each patient as if they are our own.  We want our animal companions to have the highest quality of life and our clients to have peace of mind when they choose our hospital.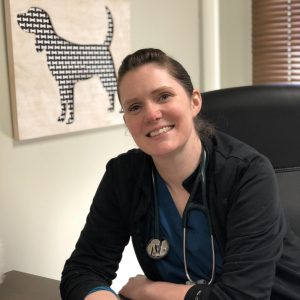 Elysia-Marie Branson, BVMS

Dr. Branson was born and raised in Washington, D.C., and earned her BS in Biology from Trinity College in 2004. During this time she started working with the local animal shelters, and developed a passion for helping and healing animals. This work, and her love for all things Celtic, inspired Dr. Branson to fly across the pond to the UK, and obtain her Veterinary Degree at the University of Glasgow, School of Veterinary Medicine. 
She has been able to work as a veterinarian in both private practice and shelter medicine. These positions have allowed her to do what she loves most, which is helping animals and their families through medicine, education, and compassion.  In her spare time Dr. Branson enjoys spending time with her husband, their 2 little precocious humans, and their trusty beagle mix Ranger.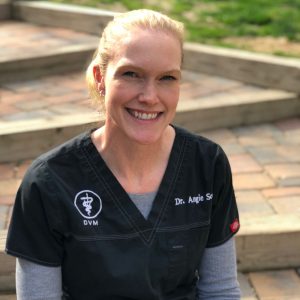 Angela Scott, DVM
Dr. Scott is the Veterinarian in Charge and Owner of Davis Ford Animal Hospital. She is from Westminster, Maryland and a graduate of Texas A&M University.  Dr. Scott's husband is a retired United States Marine.  They have 1 child, a little boy.  She also has 2 horses, 1 boxers and 3 kitties.  Dr. Scott enjoys spending her free time with her family and her horses.