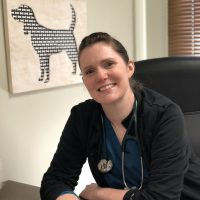 Please help us welcome Dr. Elysia-Marie Branson! Starting April 1, 2019, Dr. Branson will be our new full-time associate veterinarian. Dr. Branson previously worked for our sister hospital (Old Bridge Veterinary Hospital) from 2013 to 2016. She is very excited to be back in the area and cannot wait to reconnect with her beloved clients and patients.
Our Story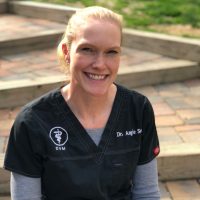 Doctor Gary Griffenhagen founded Davis Ford Animal Clinic over 30 years ago on the principles of high quality animal care, treating hospital staff as family, and treating customers as friends.  Doctor Griffenhagen sold DFAH in 2016 to Doctor Angie Scott…a kindred spirit in terms of practicing medicine and managing a business.   Dr. Scott is from Westminster, Maryland, and she graduated from Texas A&M University. She continues Doctor Griffenhagen's thirty-plus year tradition of excellent medicine, treating employees as family, and ensuring that DFAH thrives long into the future.
Call (703) 491-5134 for an appointment!
This is custom heading element